Amanda Lovingood, RN BSN
Contact Information & Service Area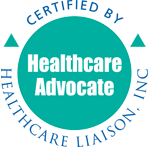 Phone: 916-996-2518
MyNurseChampion@live.com
CA RN License # 628141
Serving Sacramento Region including Sacramento, Yolo, Sutter, Yuba, Placer, and El Dorado counties
Practice Focus, Interests
As a Healthcare Advocate my primary focus is you. With so many different arms of Healthcare that are not always in sync with one another, I am here to streamline the communication, to keep you informed, and facilitate your Health & Wellness. I welcome clients with all kinds of Healthcare challenges whether it is planning for your future needs, helping get a simple bill dispute resolved, or coordinating communications with family for a loved one in the hospital. Let me help you navigate through the complexities and work for your best interests.
My areas of service offerings include:
Hospitalization
Complex Health Problems
Physician Visits
Outpatient Procedures
Chronic Diseases
Insurance Appeals & Plan Reviews
Healthcare Reform Education
Professional History
With 17 years experience in Healthcare, I have the expertise to navigate the healthcare system engaging professionals on your behalf.  My nursing background includes 10 different specialty areas.
Academic Background
I graduated Bellarmine College in May 1998 with a Bachelor of Science of Nursing (BSN). Since graduation, I have kept my education current through professional development courses.
Member of the Association for Critical Care Nurses since 2008