David Sandhu, RN, BSN, PHN, CCM
Contact Information & Service Area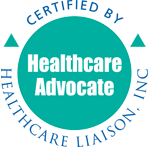 Phone 888-506-1966 (Toll-Free)
david@socalhealthadvocates.com
www.SoCalHealthAdvocates.com
CA RN License #511937
Serving Orange County and Los Angeles County, California
Languages spoken: English, Hindi and Punjabi
Practice Focus, Interests
As a private healthcare advocate, I focus on helping individuals determine what their healthcare goals are, and identify resources available to reach those important goals. I am available to assist you with simplifying your complex healthcare situation. I can assist you with learning more about your health benefits, healthcare needs, treatment plans, clinical research, locating quality healthcare doctors and facilities, navigating our healthcare system/health plan, and if needed, assist you with understanding and negotiating your medical bills. If you have been denied any services through your health plan, I can assist you with a formal appeal process with the help of your healthcare providers.
Professional History
Licensed as registered nurse since 1994, internship as a burn nurse at Grossmont Burn Center; Psychiatric Nurse Manager at Sylmar Health & Rehabilitation Center; Spinal Cord Injury/Traumatic Brain Injury rehab nurse at Loma Linda University Hospital; Home Health Nurse/Supervisor at Better Care Home Health, Case Manager at UnitedHealthCare; Experience as a case manager included Utilization review, Care Management, Complex Care Management, Health Care Advisor, Health Care Coach, Disease Manager CHF, Asthma, Coronary Artery Disease, Diabetes, COPD, Cancer) services, clinical manager for Utilization Review and Case Management/Disease Management.
Academic Background
AA in Nursing , Los Angeles Valley College in 1994, BSN with focus in Public Health Nursing- 2006.
Licensed in the State of California, (RN license# 511937)- Board of Nursing, California- 1994
Certified Public Health Nurse (PHN) (Certificate# 70806)- Board of Nursing, California- 2006
Certified Case Manager (CCM) (Certificate# 00105019)- Commission for Case Manager Certification- 2007
Certified Healthcare Advocate, Healthcare Liaison--2012