Kas Allen, MPT, OCS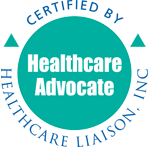 Healthcare Liaison, Inc.® provides services to clients in the nine county San Francisco Bay Area. In addition, we have Affiliates in other parts of the United States. The Affiliates are licensed medical professionals who have completed the Healthcare Liaison, Inc.® Credentialing Program and work cooperatively as a team to offer a wide range of advocacy services.
Contact Information & Service Area
Phone 310-470-1480
Kasallen25@gmail.com
CA PT license # 17497
Serving Los Angeles, California
Practice Focus, Interests
I have over 23 years of experience as a practicing Physical Therapist with a board certified specialization in Orthopedics. My focus is to consult with other advocates in understanding the many complexities of Orthopedics including providing education about the disease or injury, available treatment options and the rehabilitation process.
Professional History
I have been practicing as a Physical Therapist since 1990. I am a board certified orthopedic specialist with over 23 years of clinical experience. I was trained at a large University Hospital where I mentored staff members and also served as the physical therapist to the UCLA Intercollegiate athletes prior to opening my own private practice over 15 years ago.
Academic Background
Bachelor of Science-Sports Medicine: George Washington University 1988
Master's of Physical Therapy: Chapman University 1990
Member of American Physical Therapy Association
Fellow of American Academy of Manual Physical Therapists
Member of the National Association of Healthcare Advocacy Consultants
Certified Healthcare Advocate 2012