Lynn A. Johnson, MD
Contact Information & Service Area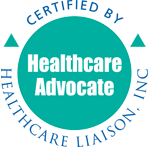 Phone 650-888-0357
ljohnson@resource-medicine.com
www.resource-medicine.com
CA license #G67040
Based in Palo Alto, California, serving the Peninsula
Practice Focus, Interests
In my training and practice as a radiologist, I have experience in all areas of medicine, including internal medicine, surgery, ob/gyn, pediatrics, and specialty practices. One of the major contributions radiologists make to a patient's medical care is to put the pieces of the puzzle together: to look at multiple radiology examinations in conjunction with lab results and clinical information to narrow down the possible diagnoses. However, in complex medical situations multiple physicians are usually involved in a patient's care, and often no single physician may have all of the available information (or the time to review it). My goal is to help patients navigate through the medical system by making sure their complete picture is being considered, helping them interpret test results and consider treatment options, and assisting them in making medical decisions that best consider their needs and values.
Professional History
I have been a staff physician in both academic and private practice settings, including the Stanford University Medical Center, the Palo Alto VA Medical Center, and the Palo Alto Medical Foundation. Other experience includes a research internship at the Massachusetts General Hospital, with publication of several papers in peer-reviewed journals, and a six month internship in an inpatient psychiatric unit. I have researched and written a variety of life sciences patents in molecular biology, medical devices, surgical procedures, and pharmaceuticals. Member of California and Santa Clara County Medical Associations.
Academic Background
I am a board certified Radiologist, with an additional fellowship in Cross-Sectional Imaging at the Stanford University School of Medicine. I completed my residency in Radiology at the University of California San Diego Medical Center after graduating from the University of Virginia School of Medicine with honors. I have a BA in History from Dartmouth College.