Are you Considering Hiring a Private Healthcare Advocate? Here are some guidelines to help you with your selection:
1. Consider the services you most need help with. Are you going into the hospital? Are you considering a second opinion? Do you need help finding community resources? Are there insurance issues? Pick the professional with the training to help you with your particular needs.
2. If you need help with medical decision-making, choose medical professionals with degrees in social work, nursing, health education or related fields.
3. Choose someone with experience in both in-patient and out-patient settings.
Joanna Smith, LCSW, MPH, the CEO of Healthcare Liaison, will be a panelist at the upcoming Empowered  Healthcare Conference, Saturday, May 16th at Mission Bay, San Francisco.  To find out more information and register for the conference, read the information at the Empowered Healthcare Conference web site.
For years there have been "Advance Directives" that you could fill out to state what your wishes were about care for yourself should there be a time when you could no longer state your wishes.  Advance Directives allowed people to appoint agents to make healthcare decisions on their behalf, and to state the kinds of care they would wish to have.

Read the complete post >>>
Marie Shouldice R.N. B.S.N.
Phone: 510-300-4782
mariesrn@healthcareliaison.com
Serving clients ages 14 years and up
in Alameda & Contra Costa Counties.
Certified Private Healthcare Advocate
Practice Focus, Interests
Practically speaking, I am a human GPS for healthcare, and can take you on the most direct and useful route to your healthcare destination. I regularly perform complex case management and discharge planning, pre-operative orthopedic total joint instruction and general surgery preparation and recovery planning. I will assess your situation, and together we will create an individual plan of care to meet your needs.
Navigating the healthcare system on your own can often take you on circuitous routes and sometimes end up in gridlock. With my up-to-date, practical, and functional knowledge as a Case Manager, I will enable you to recognize medical "traffic jams" while confidently advocating your concerns to your healthcare providers. I can efficiently and thoughtfully navigate the healthcare system, both inpatient and outpatient.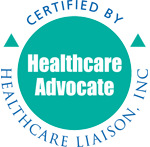 Professional History
I have been an R.N. Patient Care Coordinator/Case Manager for more than 25 years. I have worked at UCSF, St. Mary's Medical Center, San Francisco, and have spent the last 8 years at Kaiser Permanente Medical Center.
Academic Background
I am a California-Licensed R.N. and have a Bachelor of Science Degree in Nursing from San Francisco State University. In addition, I have a Certificate in Legal Nurse Consulting from California State University East Bay.
Michael Knappman, BS, MPAS
Phone: 707-792-1619
michaelk@healthcareliaison.com
Serving Sonoma County, Northern California
Certified Private Healthcare Advocate
Practice Focus, Interests
"I am a cancer survivor and have experience assisting others with cancer diagnoses, understanding the complex choices they face, and accessing appropriate care. My field of practice has been in primary care medicine serving individuals of all ages. I have considerable experience working with the Spanish speaking population, and have a special interest in working in cross cultural medicine."
Professional History
I have practiced as a licensed Physician Assistant in the areas of primary care medicine, women's health, and pediatrics for over 20 years. I spent the last 17 years working for the Sonoma County Health Services Department, in Santa Rosa, CA.
Academic Background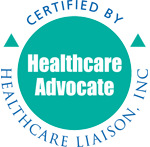 I received a Bachelor of Arts degree in Sociology from UC Berkeley, and my Physician Assistant Certificate from the UC Davis Medical School FNP/PA program. I completed a Masters of Physician Assistant Studies through the University of Nebraska Medical School. I am a member of the California Association of Physician Assistants (CAPA), the American Academy of Physician Assistants (AAPA), and the American Professional Society on the Abuse of Children (APSAC). I served as a Board member of the Jewish Community Free Clinic in Rohnert Park, CA for six years.