Credentialing Candidates Directory
These professionals are medically trained and are currently enrolled in the Healthcare Liaison, Inc.® Credentialing Program. They have been selected for the program based on their experiences in different types of medical settings and with a variety of age groups. Successful completion of the program leads to Certification as a Healthcare Advocate.
Tinee Furbert

Full Biography »
Joanna Smith LCSW, MPH, CHA
CEO of Healthcare Liaison, Inc. She has 30 years experience in the fields of health, public health and mental health in healthcare systems throughout the San Francisco Bay Area.
Health: Mind, Body, Soul
Good health is priceless. This is your opportunity to learn what you need to know about your health from the leading experts in their fields.
You owe it to yourself and to your family to learn about the current trends in healthcare and our complex medical system.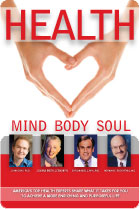 Healthcare Liaison Up Close
The Roles of Private Patient Advocates
7 minute audio podcast
modernhealthcare.com
Jan. 2011
Six Ways to Use Communication for Good Patient Transitions
by Joanna Smith
Curaspan Health Group
Sept. 2010
Advocates In the News
A New Breed: Navigating the Healthcare System
American Way Magazine
May 2013
Patient's Fear of Being 'Difficult' May Hurt Care
San Francisco Chronicle
May 2012
When Health System Fails You, Advocates Can Help
When Bob Whitlow, a long-time paraplegic, faced a recent health crisis, he hired a private health advocate to help. The Wall Street Journal MarketWatch
May 2011
(04m:03s video)
Press Releases
Healthcare Liaison, Inc. Expands Credentialing Program For Healthcare Advocates
Berkeley, CA
June 15, 2010
(57K PDF file)