Contact Us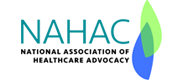 Healthcare Liaison, Inc. assists people of all ages in navigating an increasingly complex healthcare system, reducing their stress and giving them the tools to make informed healthcare choices. We also provide consultation and training for Healthcare Advocates, consumers and Corporate entities. Healthcare Liaison can provide services in a flexible manner to fit your specific situation. Services are provided at the most appropriate site: home, work site, hospital or clinic or the offices of Healthcare Liaison.
Hours
Business hours are Monday through Friday, 8:30 a.m. to 5 p.m. Evening appointments are available.
Appointments
Contact Healthcare Liaison at
510-704-8476 to schedule an appointment.
You may also request an appointment via e-mail: joanna@healthcareliaison.com
Mailing Address
Healthcare Liaison, Inc.
2625 Alcatraz Ave. Suite 194
Berkeley, CA 94705
Office Location
Joanna Smith LCSW, MPH, CHA
CEO of Healthcare Liaison, Inc. She has 30 years experience in the fields of health, public health and mental health in healthcare systems throughout the San Francisco Bay Area.
Affiliate Advocates
Sima Kahn, MD, CHA

Based in the Puget Sound Region, Serving Patients throughout Washington State
Healthcare Liaison Up Close
The Roles of Private Patient Advocates
7 minute audio podcast
modernhealthcare.com
Jan. 2011
Six Ways to Use Communication for Good Patient Transitions
by Joanna Smith
Curaspan Health Group
Sept. 2010
Advocates In the News
A New Breed: Navigating the Healthcare System
American Way Magazine
May 2013
Patient's Fear of Being 'Difficult' May Hurt Care
San Francisco Chronicle
May 2012
When Health System Fails You, Advocates Can Help
When Bob Whitlow, a long-time paraplegic, faced a recent health crisis, he hired a private health advocate to help. The Wall Street Journal MarketWatch
May 2011
(04m:03s video)
Press Releases
Healthcare Liaison, Inc. Expands Credentialing Program For Healthcare Advocates
Berkeley, CA
June 15, 2010
(57K PDF file)