a. Healthcare Liaison® provides healthcare advocacy services to individuals and families in the U.S. and Canada who have complex medical situations. We also offer Workshops, Corporate Consultation and Training as well as a Credentialing Program in Healthcare Advocacy.
What Makes Healthcare Liaison Different?
Assists you in making informed, personalized decisions about healthcare
Consults wherever needed: home, work site, hospital or other setting
Works with people of all ages and their families, assisting them in healthcare decision-making and planning
Focuses on short-term services to assist you in complex medical situations
Offers 30 years of experience in the fields of health, public health and mental health
Healthcare Liaison serves people of all ages.
A partial list of services includes:
Help with newly diagnosed conditions
Information and referrals
Services in the hospital
Assistance with decision-making
Healthcare Advocacy for children
Placement services for seniors
Training and education in healthcare advocacy

Founder, National Association of Healthcare Advocacy Consultants (NAHAC).
The NAHAC is a non-profit organization dedicated to consumer and professional healthcare advocacy education.
Healthcare Liaisons Videos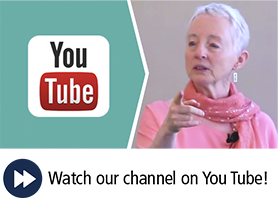 Joanna Smith LCSW, MPH, CHA
CEO of Healthcare Liaison, Inc. She has 30 years experience in the fields of health, public health and mental health in healthcare systems throughout the San Francisco Bay Area.