Michael Knappman, BS, MPAS
Contact Information & Service Area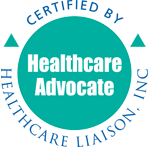 Phone: 707-792-1619
mknappma@sonic.net
Serving Sonoma County, Northern California
Practice Focus, Interests
I am a cancer survivor and have experience assisting others with cancer diagnoses, understanding the complex choices they face, and accessing appropriate care. My field of practice has been in primary care medicine serving individuals of all ages. I have considerable experience working with the Spanish speaking population, and have a special interest in working in cross cultural medicine.
Professional History
I have practiced as a licensed Physician Assistant in the areas of primary care medicine, women's health, and pediatrics for over 20 years. I spent the last 17 years working for the Sonoma County Health Services Department, in Santa Rosa, CA.
Academic Background
I received a Bachelor of Arts degree in Sociology from UC Berkeley, and my Physician Assistant Certificate from the UC Davis Medical School FNP/PA program. I completed a Masters of Physician Assistant Studies through the University of Nebraska Medical School. I am a member of the California Association of Physician Assistants (CAPA), the American Academy of Physician Assistants (AAPA), and the American Professional Society on the Abuse of Children (APSAC). I served as a Board member of the Jewish Community Free Clinic in Rohnert Park, CA for six years.