Credentialing Program
In 2007, Healthcare Liaison, Inc. developed the first program in the country specifically designed to credential medically-trained professionals who want to develop a private practice as a Healthcare Advocate. Our graduates are from all over the country; they may identify themselves as healthcare advocates, patient advocates, healthcare liaisons, or patient navigators. In 2011 we began a pilot project, offering credentialing training to consumers with extensive experience in healthcare.
Are you ready to apply? Call us at 510-704-8476 for enrollment.
The Credentialing program was developed precisely because there was no clearly identified body of knowledge that defined a healthcare advocate. There is currently no licensure for advocates in any state, so the consumer is left to puzzle through information about these services without having a clear idea of what constitutes a well-trained advocate. The Healthcare Liaison Credentialing Program fills that gap: it assures the public that the advocate possesses a baseline of knowledge in the field, and can assist them in navigating through their healthcare situation.
Tell me about the Healthcare Liaison Program
Our credentialing process includes a nine-month program in Healthcare Advocacy as well as on-going requirements for continuing education. An additional program is available for those wanting help in setting up an Advocacy business.
In the nine-month program, we focus on specific areas of knowledge; a sampling of topics includes:
Informed decision making
Designs for discharge planning
Ethical dilemmas in healthcare
Advocacy for children, adults, seniors and "ultra seniors"
Complex medical case management
Working with families from different cultures
Insurance puzzles
Palliative Care and Hospice
Streamlining communication
Using second opinions
Understanding Healthcare 2.0
All sessions are conducted with small groups via video conferencing once a month. Participants can be from any geographic area. The sessions mix discussions on topics and detailed exploration of case studies. Each participant also has a half hour private session per month to explore areas of interest further.
Our goal is to help you develop your competencies in advocating for people of all ages as they navigate our complicated healthcare system!
I'm considering the program and would like to learn more about the general field
We have produced an audio presentation of our two-day introductory workshop in healthcare advocacy! It will give you an introduction to the field of healthcare advocacy as well as some experiences with case studies. It includes both an audio and slide presentation and can be downloaded to your computer; a standard CD version is also available. Nurses completing the course will receive 11 CEs through ANCC. Find out more about purchasing the CD.
Who can apply for admission?
The Healthcare Liaison program is open to medically-trained and licensed professionals. We have a rolling admissions program, with new sessions beginning every two months. Groups are limited to a maximum of five professionals per training group. Our groups meet via a video conferencing platform.
What is the cost of the Program?
The tuition for the Credentialing Program is $4,500, payable in installments. The tuition covers the cost of all textbooks for the course, all video conferencing meetings, a two-day on-demand video training on Healthcare Advocacy, coaching on Advocacy Business startup and a profile page on the Healthcare Liaison website.
Continuing Education Credit
60 CEs for nurses and physical therapists are provided through Wild Iris Medical Education, Inc., an accredited provider of continuing nursing education by the American Nurses Credentialing Center's Commission on Accreditation.
For more information on pricing, please contact us at 510-704-8476.
Next Steps
To apply for admission, simply call us at 510-704-8476.
Joanna Smith LCSW, MPH, CHA
CEO of Healthcare Liaison, Inc. She has 30 years experience in the fields of health, public health and mental health in healthcare systems throughout the San Francisco Bay Area.
Health: Mind, Body, Soul
Good health is priceless. This is your opportunity to learn what you need to know about your health from the leading experts in their fields.
You owe it to yourself and to your family to learn about the current trends in healthcare and our complex medical system.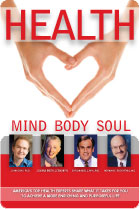 Healthcare Liaison Up Close
The Roles of Private Patient Advocates
7 minute audio podcast
modernhealthcare.com
Jan. 2011
Six Ways to Use Communication for Good Patient Transitions
by Joanna Smith
Curaspan Health Group
Sept. 2010
Advocates In the News
A New Breed: Navigating the Healthcare System
American Way Magazine
May 2013
Patient's Fear of Being 'Difficult' May Hurt Care
San Francisco Chronicle
May 2012
When Health System Fails You, Advocates Can Help
When Bob Whitlow, a long-time paraplegic, faced a recent health crisis, he hired a private health advocate to help. The Wall Street Journal MarketWatch
May 2011
(04m:03s video)
Press Releases
Healthcare Liaison, Inc. Expands Credentialing Program For Healthcare Advocates
Berkeley, CA
June 15, 2010
(57K PDF file)