Tracy Wohlgamuth RN, BSN
Contact Information & Service Area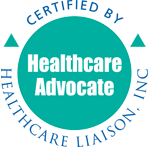 Phone 214-316-6391
tkwohlgamuth@gmail.com
Flower Mound, TX
Practice Focus, Interests
I have 33 years experience as a Licensed Registered Nurse in a variety of clinical settings. My greatest joy has always been having the ability and availability to help others. My focus is to make certain my clients have the knowledge and support needed to make informed medical decisions. Through this, they become part of the healthcare team and play an active role in their care. Additionally, I am focused toward assisting people with overall physical and psychosocial issues as they relate to chronic diseases.
Through one-on-one support and education on disease processes and treatment options, I can help navigate my clients to distinctive decision making and decreased emotional stress. I can also help the client determine his/her healthcare goals which allows active participation in their healthcare. My communication skills and excellent listening abilities allow for an effective connection and coordination of care between family and medical staff.
Professional History
I have been a Registered Nurse since 1978, beginning my professional career at Riverside Methodist Hospital in Columbus, Ohio. I spent the first 2 years on a general medical floor and then spent several years in the Critical Care environment, cardiac and general medical/surgical intensive care. Most recently, I have worked in a cardiac/pulmonary rehab facility as the program director. I was responsible for direct patient care, education, and writing policies and procedures.
Academic Background
I received a Bachelor's of Science in Nursing from the University of Kentucky in 1978. I maintained my ACLS certification and was also credentialed as a CCRN while in critical care. I have completed the course in Legal Nurse Consulting from the Vicki Milazzo Institute. I have successfully completed the year long Credentialing Program in healthcare advocacy through Healthcare Liaison, Inc.